Organized by The Recording Academy, the Grammy Awards are America's top music awards and considered to be one of the top prizes in the industry. the ceremony was first held in 1959 and has been a staple of the industry ever since. The first event was held in both New York and California at the same time and it was not broadcast on television until the 1970s. It has been broadcast on CBS in the United States since 1973 and is one of the network's premier annual events.
The ratings for the Grammys have fluctuated over the years. The peal viewership for the awards was in the 1980s when they would regularly get over 30 million viewers. In recent years, the figure has fallen as low as 18 million. In 1984 the awards got their biggest ever audience of over 50 million viewers.
Winners of the Grammy Awards receive one of its iconic trophies which are in the shape of a gramophone. During the 1990s the award was revamped to make it stronger. Over 7000 of the awards have been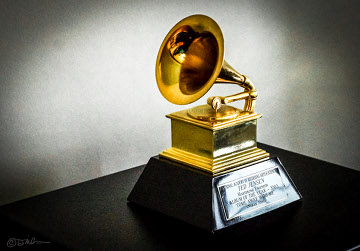 given out since the event was founded in the late 1950s.
Most of the awards are organized by genre, there are only 4 so-called general awards which are record of the year, album of the year, song of the year and best new artists. There are only 2 people who have been awarded all 4 of these general accolades. The Texan singer Christopher Cross won all 4 in 1980 while the British singer Adele won them across three years: 2009, 2012 and 2107.
There are a total of 84 different categories which are awarded across the different genres. These include, but are not limited to, pop, dance, rock, R&B, country, jazz, and American roots. There are also awards for spoken word, musical theatre and historical.
The person with the most Grammy's is not a pop star but classical director Georg Solti with an impressive 31 to his name. Though he died in 1994, he still tops the table of the most Grammy awards to date. Second on the list is Quincy Jones with 27 awards and in at number 3 is the singer Alison Krauss with 27 – the most decorated female artist in the award's history.