The Oliver Awards are named after the esteemed British actor Laurence Olivier and celebrate UK-based plays, musicals, and other theatrical events. The awards were previously referred to as the Society of West End Theatre Awards but renamed in honor of the actor in 1984 – four years before he died in 1989.
Each year, the Society of London Theater puts together a panel of judges from across the arts industries to decide on the winners. There is often one award, normally best musical, which is voted for by the general public.
The Olivier Awards mainly focus on drama and musicals with categories such as Best New Play
Best Revival, Best New Comedy, Best New Musi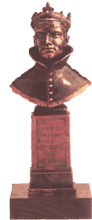 cal, Best Musical Revival, Best Actor in a Musical
and Best Actress in a Musical. There are also awards dedicated to the creative teams and also to other forms of theatre such as dance and opera.
Matilda and Hamilton are the two musical with the most awards, both earning themselves seven Oliviers. The play with the most awards is Harry Potter and the Cursed Child, which in 2017 was the winner of nine Oliviers including best play. There are three individuals who have won seven Olivier awards, these are William Dudley, Matthew Bourne, and the actress Dame Judi Dench – who also won a special award back in 2004 for her contribution to the theater.
The composer Andrew Lloyd Webber has won a total of six awards plus the special recognition putting him in second place behind the aforementioned artists.